Discover smart sequences: the future of B2B lead generation
Let your smart sequences do the thinking for you! Create different scenarios for your workflows based on the behavior of your prospects. Discover our models with real data that you can use immediately.
Engage prospects who have responded to a LinkedIn News Feed post.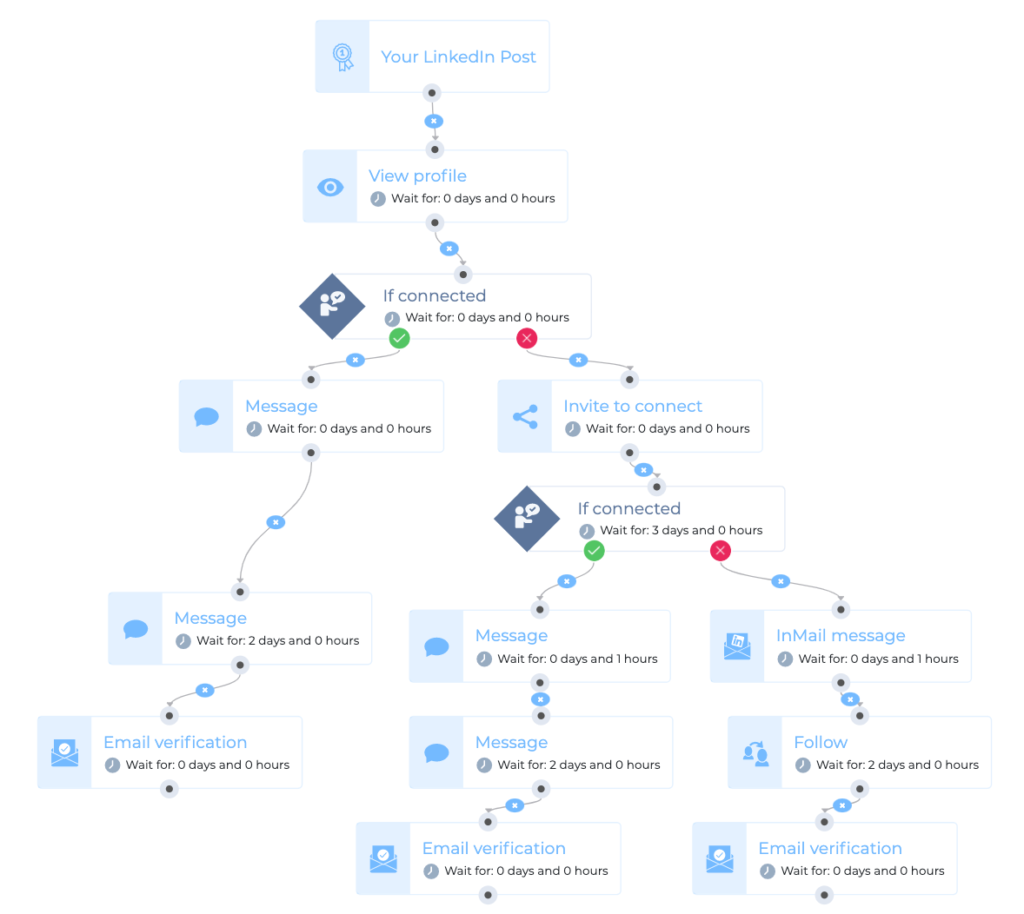 Reach out to potential prospects who have responded to your post.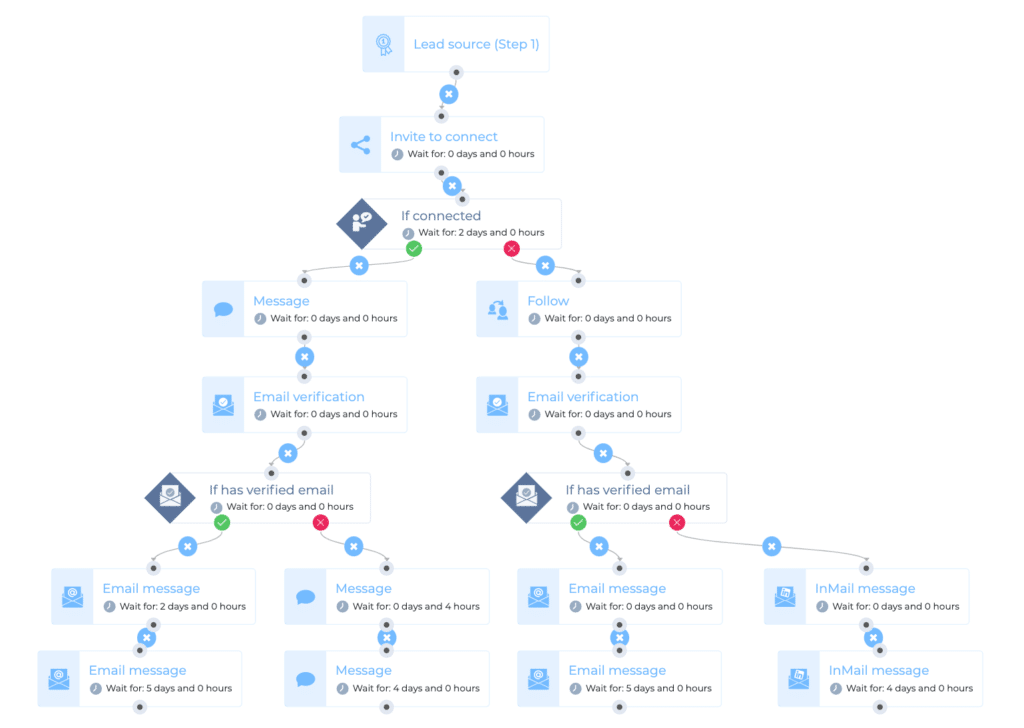 Target specific members of a group.
Classic B2B sales sequence.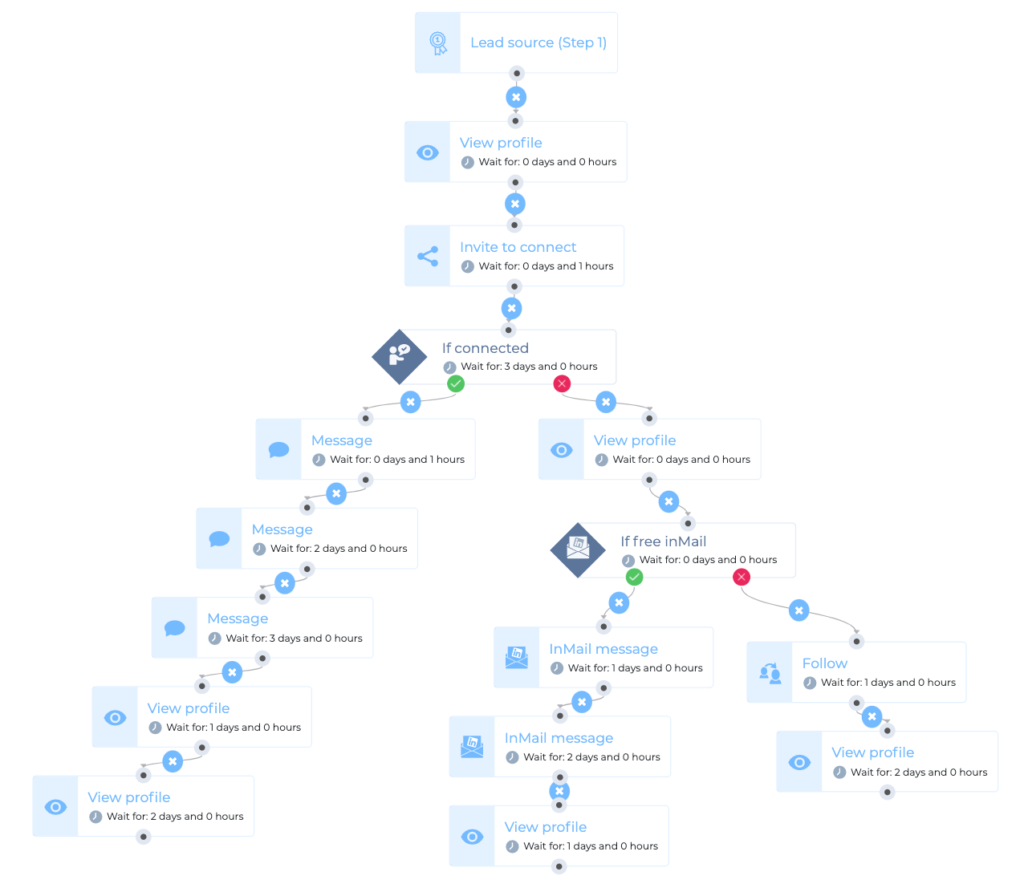 Approach a peer (leader to leader).
Are you interested in our tool?
Host a demo or check out our prices below.