At a time when social networks have established themselves as daily tools In our lifes. Whether it is to exchange with friends, network, relax or even for professional activity, social networks play an important place in the life of a large part of the population.
But to Professional level, more particularly on the commercial part, are there effective social networks to launch a B2B business acquisition strategy ?
If I wrote this question, you can imagine so! If this is a subject that concerns you, I invite you to read this article where we will see the social networks to be favored to develop a commercial approach in B2B in 2022 .
Social networks, essential for your business strategy?
Nowadays, social networks occupy most of the time we spend on the web, which is generally even more the case for the younger generations but this is not the topic of the day.
Some striking figures on social networks: (Source: Hootsuite )
More than 3.5 billion users worldwide, 38 million in France is 58% of the population .
On average, a user spends 3 hours a day on social networks and messaging tools (Facebook Messenger or WhatsApp)
A whole bunch of social networks have appeared over time, particularly widely used in BtoC, the choice is more limited and easier in B2B.
The essential for B2B social networks: LinkedIn
No surprise for the first step of the podium of the most efficient social networks in B2B. With over 756 million members around the world and more of 22 million in France , LinkedIn is on 6 th social network with the most active number of members.
All sectors of activity are represented, from the new technologies sector through the kitchen to the fabric! There are also all profiles: business leaders, employees, freelancers, students, looking for jobs or recruiters …
But what do we do on LinkedIn? How can you act as a salesperson? (Non-exhaustive list here to introduce the subject)
Demonstrate your professional expertise or your brand image : And yes LinkedIn is your professional showcase on the web! To acquire this notoriety you have to be active by sharing high added value content such as articles, videos, computer graphics, "stories" …
Monitor your market and your competitors via different research tools
Identify and canvass targeted prospects according to your criteria . (Precise targeting via the option paid Sales Navigator , the use of paid advertising via LinkedIn Ads )
Communicate and interact with your customers ! Indeed, on LinkedIn, you can unite a community around your theme, "tag" the relevant people of your network on posts, comment on other people's publications in order to further expand your professional network.
A vocation initially planned almost entirely for recruitment, LinkedIn quickly switched to a positioning marketing and sales even if the human resource aspect is still very present on the latter.
To go further on using the social network LinkedIn for your B2B prospecting, I recommend our article: " LinkedIn prospecting – the ultimate guide to B2B acquisition "
2nd position for Twitter
Twitter is 350 million monthly active users ! (Source: BDM , 2021), a staggering figure that could lead one to believe that he is the most used social network in B2B.
Looking at its position displayed above, you can imagine that there is no error, in fact the statistical side of active users Twitter surpasses LinkedIn, however is it for the same uses?
As you can imagine, despite its potential for use in B2B commercial prospecting, Twitter is used a lot for share information quickly , in B2C and less frequently in B2B.
On the B2B side, few companies are really developing effective Social Selling on this social network. Unlike LinkedIn on which there is a whole panel of potential prospects with their direct contact, Twitter is positioned more as a real-time information sharing tool especially access to current events.
However, there are always actions to take as a B2B salesperson:
Monitor your industry : Look at the profiles of your competitors and do research using targeted "#" s.
Relay news and content from your company in order to show that you are active and increase your visibility.
Identify press contacts : Indeed, Twitter is however the most used social network by journalists, you will find the email addresses of some journalists in the bios of the newspapers for which they operate.
So Twitter, a good tool for prospecting in B2B?
Clearly not essential as direct conversion is so difficult to measure on this social network. On the other hand, it is still essential to show your presence on this social network and to prepare your press launches, it is a tool for "hunting" relevant journalists.
The biggest social network is coming to B2B: Facebook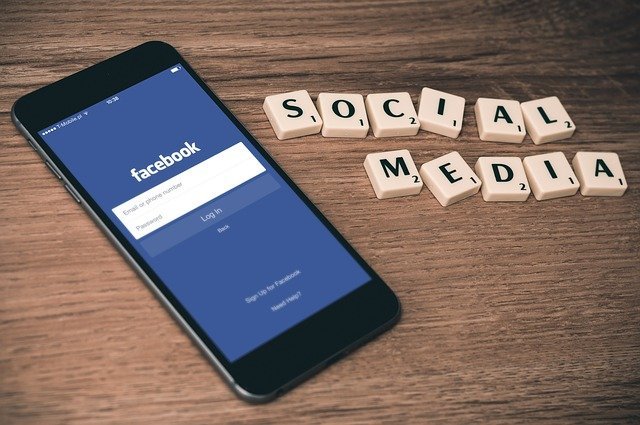 Facebook is the social network with the highest number of subscribers: More than 2 billion at the end of 2020 ! In France, it is more than 35 million users according to BDM, you know as well as I do, the vast majority of people on the web have or have had a Facebook account.
What seems pretty crazy in 2022 is that we can use Facebook to do B2B prospecting, we are a long way from travel photos or photos of your friends' evenings!
So, turning in the positioning of Facebook?
Yes and no, yes because Facebook has indeed invested a lot of money in content integration features and has highlighted the fact of sharing quality content on the platform.
After having matured in captable user levels, Facebook now seems to want to attract professionals. We notice this in particular with 3 features :
Retargeting FacebookAds ads, increasingly pro-oriented advertising even if a large majority remains on B2C.
The Messenge messaging tool r super fluid and ergonomic and can be used as a chatbot for your company. (Much better than LinkedIn messaging)
The creation of specialized communities in professional discussion groups
In addition, on this last point, at LeadIn we have launched our own group dedicated to the best social selling hacks & practices on LinkedIn. To join it, just click on " The LinkedIn Stack: Best Social Selling, Tools & Automation Hacks "
To finish on Facebook, here is a little hack for "Steal" your competitors' customers on Facebook . 🤫
Develop your Social Selling to sell on B2B social networks
Very simple definition of Social Selling , it is an approach that aims to use social networks to generate business opportunities.
For this part, I prefer American Social Selling, that is to say favor a strategy " learning by doing », Do, test, measure, analyze and adapt without always asking questions and ending up doing nothing!
In other words, you have to get wet and get your hands dirty to get results! It is a major problem in France, that of passivity, indeed on 16 million members registered on LinkedIn, only 3.7 million of them are active !
Add to this small percentage, sellers who have no strategy with a 10-line paragraph showing "how great their product / service is", you come to the conclusion that using LinkedIn as a B2B acquisition channel is still under-exploited in France.
Therefore, I dedicated an article dedicated to the Social Selling strategy in B2B.
Also find our article to increase your social selling index.
The secret to effective B2B prospecting on social networks
Well, let's break the dream of direct selling on social networks right away, because it simply does not exist, at least in B2B, you will never see a decision maker sign and then send you a contract or purchase order via messaging. of LinkedIn.
These networks are used to get in touch with your prospects , to forge a relationship, it is your icebreaker with the interlocutors that you have defined.
For the sake of a good Social Selling strategy, it takes time to deploy a effective business strategy on social networks, perseverance and adaptability!
Think about all the extended sales messages you get when accepting invitation requests on LinkedIn. Do you want to be one of these phony salespeople? No I don't think so, at least I hope so, otherwise you have nothing to do with this article!
I explain quickly in this article how to write an effective message in a cold prospecting approach .
As a recap on B2B social networks :
LinkedIn undoubtedly remains the best social network to develop your B2B business activity in order to find new contacts and generate qualified leads.
Twitter is mainly used as a tool for monitoring, organizing events or collecting information about journalists.
Facebook allows you to federate a community on a very specific sector and also to distribute targeted advertising thanks to retargeting.
To conclude, in the digital world, remember that there is not only social networks! Mailing, inbound marketing, attacking your prospects on several fronts by favoring personalization is an effective method. At LeadIn, we have implemented a growth strategy with multichannel hyper-personalization .
You may also be interested in these articles