Most companies are cutting costs and therefore will be looking for more affordable suppliers or new ways of doing things. If you stop prospecting now and don't build a pipeline, you will be in a much worse situation three months from now.
First, let's take a look at the data. Once the data validates our decision, we'll analyze target markets and solutions that are safe to sell right now, and then see how to write empathetic messages that elicit responses.
Should I sell during Covid-19? This is a legitimate question that I will try to answer in order to allow you to identify the opportunities in your market.
Sales data during CV-19
LinkedIn reported a 2,781% growth in engagement during the period. With engagement on the rise on LinkedIn, it's no surprise that our clients are seeing more connections made and more conversations engaged.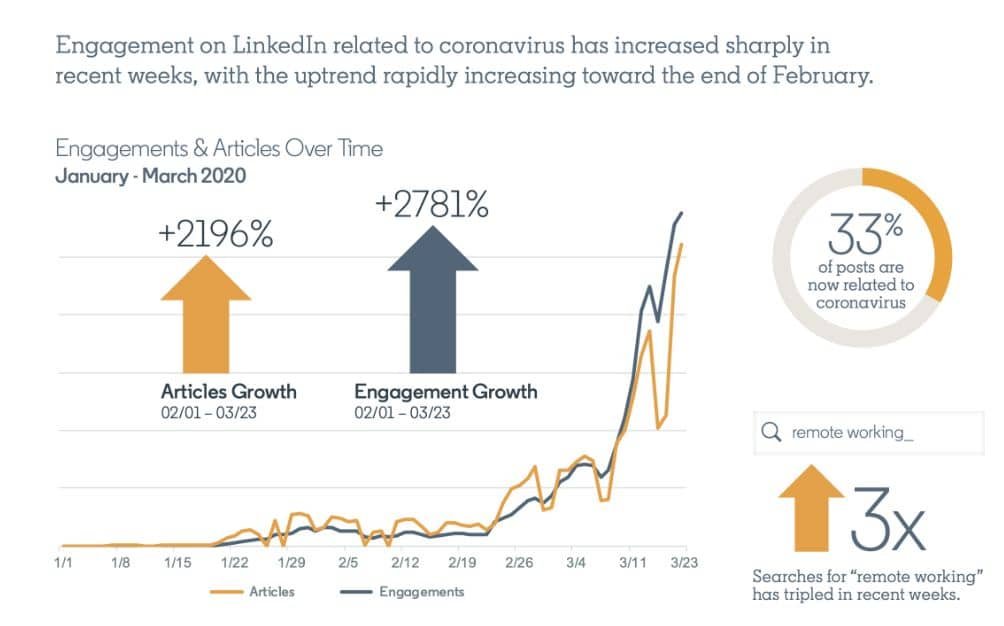 Based on 100 customers drawn at random, without modifying their campaigns, the acceptance rate of connection requests increased by 14%.
One of our clients even saw a 4-fold increase in the number of responses and booked more meetings in March compared to February 2020.
Here are the figures for his campaigns from January 20 to February 20:
Connection requests sent (1980)

New connections established (209)

Answers (59)
Here are the figures for his campaigns from March 1 to 30:
Connection requests sent (1758)

New Connections Established (373)

Answers (209)
Should I sell during Covid-19? And what ?
It doesn't matter who you sell to, what you sell is just as important. For example, selling to hospitals has never been easier, unless you are selling something you urgently need: masks, disinfectants, recruiting nurses or doctors, essential medical supplies.
If you answer yes to any of these 3 rules, you should be exploring:
Can you help a prospect save money?

Can you meet an immediate need resulting from the business impact of CV-19?

Can you educate your prospect on a better way to do business?
Distributing value for free and educating your network is a great way to grow your sales pipeline right now, most businesses can.nt take advantage of it. Even if you're a financial advisor or an accountant, you can sell to restaurants with clear advice on how to ask for and get the most money from the Stimulus Package.
That said, there are a few industries that are more heavily impacted by CV-19, and will therefore have less money or little time.
If you are prospecting in any of the industries below, you should be offering free value, instead of selling: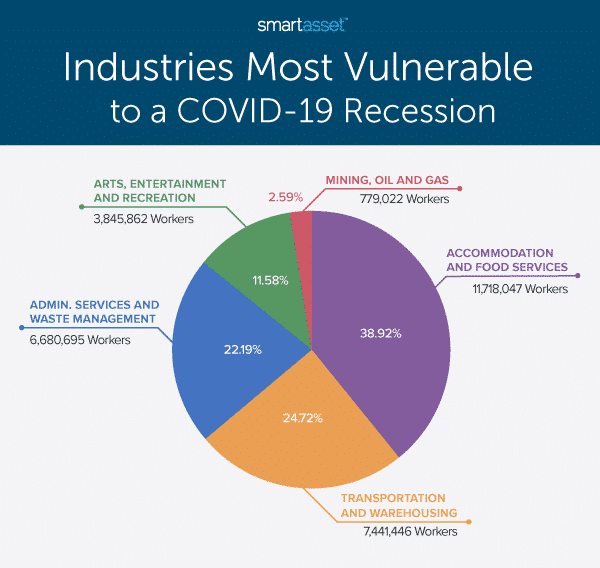 Source: Smartasset
How to write an empathetic message
Jake Dunlap put it right: "just saying I hope you're doing well, I know things are nuts right now without it relating to anything later in the post is not empathy."
Here's how to write an empathetic message:
Find out how your target market has been specifically impacted by COVID. Many construction companies are "essential businesses" so they will continue to work.
Tell them you are more affordable than usual.
Change your CTA to something that would bring them direct value right now
Excerpts from empathetic messages we wrote for our clients:
IT consultant.
"Hi Lisa, my name is Damien. Because people are running out of shows to watch on Netflix, we ran a free educational session via Zoom for CTOs on how to check if telecommuting employees are staying. Can I forward the recording to you? If you're too busy, I can send you a summary of a few key points instead … "
Marketing agency:
"Julie – Facebook ad prices are down 67%, would it be worth showing you how my e-commerce customers are changing their ads to maintain sales?"
Job search platforms.
"Hello Loïc! I have over 10,000 IdF tech pros looking for new positions right now on our site and I would like you to talk to some of them. During COVID-19, we are offering access Free and unlimited to our talent pool. Could I forward you more information? "
If you want Leadin to write message sequences for you to boost your pipeline now, for when things pick up, let's talk! You can book your strategic consultation at any time at the bottom of this page.
To go further in writing an effective message on LinkedIn during a cold prospecting during or outside the Covid-19 period, find my 3 tips for writing an effective message .